LeSharo HOME
I inherited my father's 1990 LS (2.2i petrol with LPG), had to do some minor repair on the body and chassis, but the vehicle is just great.
I'm now selling my beloved beast, with pain in my heart (snif)!
A well maintained LS, with a nice clean interior (no smokers, no pets), all appliances in good workingorder !
The transmission was rebuilt completely after I got it, and hasn't caused me anymore troubles - shifts very fine !
Instead of the big, heavy, 110V roof air conditioning, I've installed a big roof hatch (called a HEKI 3) which allows more daylight to enter in the RV and most important, it's great for chasing the heat out(during those rare hot UK summers ????) and the best for venting.
I renewed the hazard switch (which had a melted housing, because it feeds the tranny computer) and also the starter has been renewed.
LPG reservoir has been tested last year (we have a obligatory 5 year check up to do), everything OK.
The LS has some hidden modifications :
back panel/water tubing of the shower unit has been extra isolated + an extra hot air duct has been routed to the back of the shower unit to prevent freezing.
Extra hot ducted air thanks to the small but powerfull Trumatic E-1800, installed underneath the right rear seat, the apparatus heath prevents the pump/water tank from freezing during winter time. Extra advantage : it's a lot less noisy than the standard Suburban heater.
I've alse put a thermostatic switch in the extra heater, fed by the car's coolant circuit. In that way, one does not need to actuate the dash switch every time people in the back complaining they have cold feet ;-)
I can also switch on the fridge (12V) from the dash: a litte led indicating it's function.
The cause of many LS suffering cable fire under the dash, is the PL 100 R turn indicator switch, which heats up during constant braking + use of turn indicator. I solved this by venting the housing, using a small PC ventilator and a thermoswitch, to keep temperature down.
The high top on the cabin, which houses the A/C unit has been completely insulated to prevent condensation on the inside of the panel.
Extra HD battery 120 Amp/H houses in the former Kohler generator compartment.
Strong tubular structure inserted in the chassis (back), which can be used as an extra protection for the fragile rear bumper and a fine bicycle rack (can carry 2 bicycles).
Another advantage of having a LPG holding tank installed underneath the 2 seats behind the driver's cabin, is a better road holding, as there is now more weight on the front axles, and this weight is low to the ground.
What's in for the new owner ? Well, asking price is 15,000 Euro, but of course, discussion is open ;-)
Werner Klaassen
[email protected]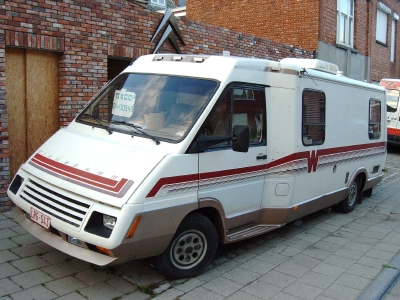 1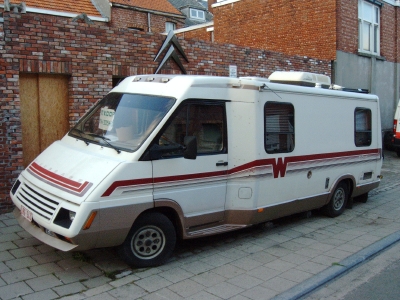 2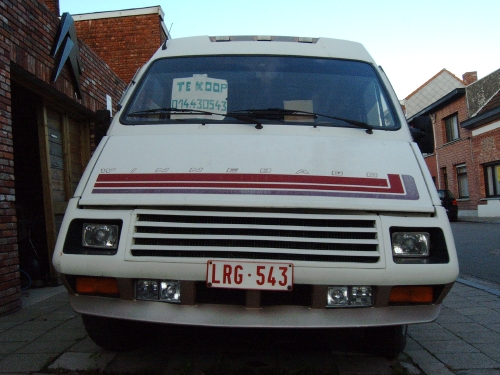 3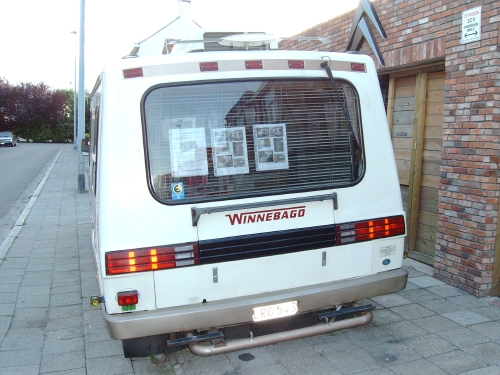 4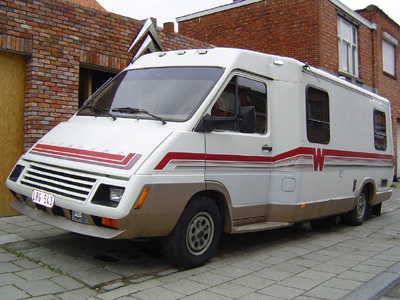 5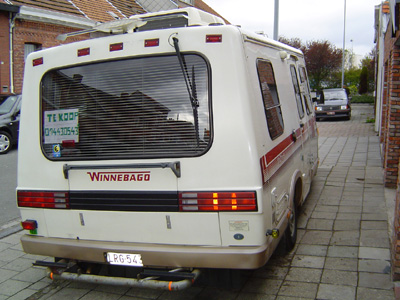 6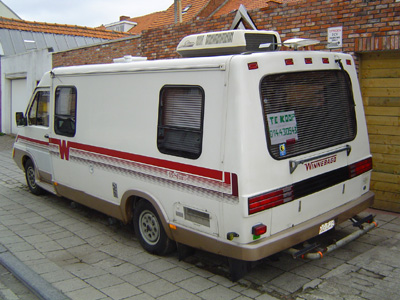 7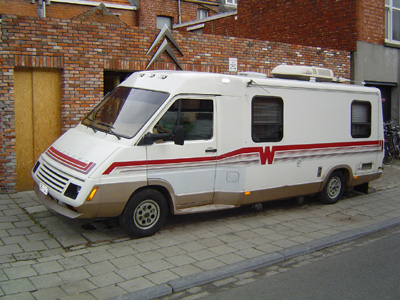 8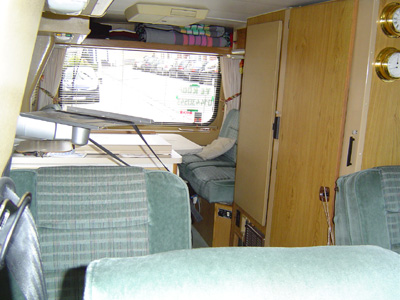 9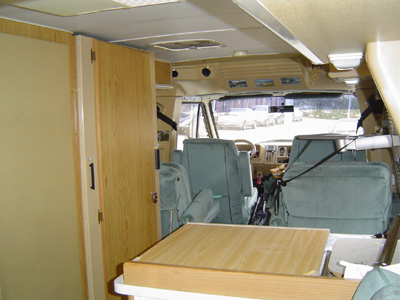 10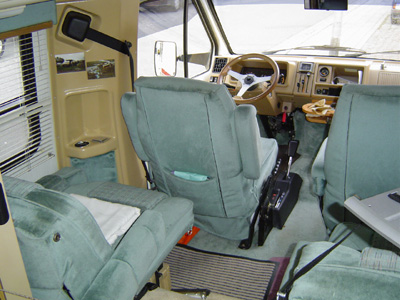 11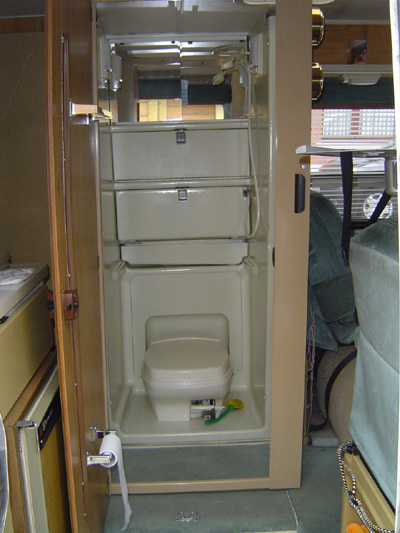 12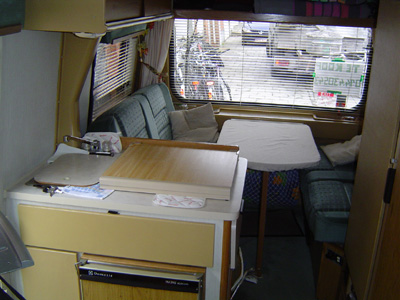 13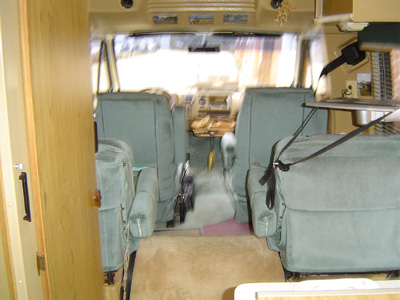 14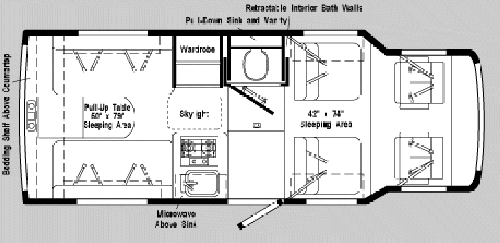 15